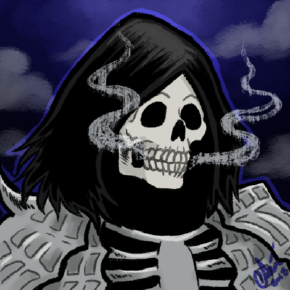 cosmonaut
9 changed files with 257 additions and 0 deletions
@ -0,0 +1,3 @@

*.dll filter=lfs diff=lfs merge=lfs -text

*.so filter=lfs diff=lfs merge=lfs -text

*.so.0 filter=lfs diff=lfs merge=lfs -text
@ -0,0 +1,21 @@

FAudioGMS - Game Maker FAudio bindings in C

Copyright (c) 2021 Evan "cosmonaut" Hemsley

This software is provided 'as-is', without any express or implied warranty.

In no event will the authors be held liable for any damages arising from

the use of this software.

Permission is granted to anyone to use this software for any purpose,

including commercial applications, and to alter it and redistribute it

freely, subject to the following restrictions:

1. The origin of this software must not be misrepresented; you must not

claim that you wrote the original software. If you use this software in a

product, an acknowledgment in the product documentation would be

appreciated but is not required.

2. Altered source versions must be plainly marked as such, and must not be

misrepresented as being the original software.

3. This notice may not be removed or altered from any source distribution.
@ -0,0 +1,11 @@

# FAudioGMS

FAudioGMS is a bindings extension for Game Maker Studio 2 that allows Game Maker applications to utilize [

FAudio

](

https://github.com/FNA-XNA/FAudio

).

When using Game Maker, you might have asked yourself questions like "Why does this game engine that I paid hundreds of dollars to use have a completely broken audio engine? Why does it do broken format conversions every single time I run my game?" Well, that's a great question that I can't answer, but until YYG gets their shit together I have provided this tool so that you can have a functioning audio system in your game. It can even do fancy things that GM can't normally do, like dynamic reverb and pass filters. Fun!

As an addendum, if the YoYoGames circus needs a new clown for tasks like fixing the audio engine that's been mostly broken for a decade, I am a highly skilled programmer and I work for competitive rates. You know where to find me.

## License

This library is licensed under the zlib license. See LICENSE file for details.
@ -0,0 +1,37 @@

/* FAudioGMS - Game Maker FAudio bindings in C

*

*

Copyright

(

c

)

2021

Evan

Hemsley

*

*

This

software

is

provided

'

as

-

is

'

,

without

any

express

or

implied

warranty

.

*

In

no

event

will

the

authors

be

held

liable

for

any

damages

arising

from

*

the

use

of

this

software

.

*

*

Permission

is

granted

to

anyone

to

use

this

software

for

any

purpose

,

*

including

commercial

applications

,

and

to

alter

it

and

redistribute

it

*

freely

,

subject

to

the

following

restrictions

:

*

*

1.

The

origin

of

this

software

must

not

be

misrepresented

;

you

must

not

*

claim

that

you

wrote

the

original

software

.

If

you

use

this

software

in

a

*

product

,

an

acknowledgment

in

the

product

documentation

would

be

*

appreciated

but

is

not

required

.

*

*

2.

Altered

source

versions

must

be

plainly

marked

as

such

,

and

must

not

be

*

misrepresented

as

being

the

original

software

.

*

*

3.

This

notice

may

not

be

removed

or

altered

from

any

source

distribution

.

*

*

Evan

"

cosmonaut

"

Hemsley

<

evan

@

moonside

.

games

>

*

*/

#

include

"FAudioGMS.h"

typedef

struct

FAudioGMS_Device

{

}

FAudioGMS_Device

;

void

FAudioGMS_Init

(

)

{

}
@ -0,0 +1,54 @@

/* FAudioGMS - Game Maker FAudio bindings in C

*

*

Copyright

(

c

)

2021

Evan

Hemsley

*

*

This

software

is

provided

'

as

-

is

'

,

without

any

express

or

implied

warranty

.

*

In

no

event

will

the

authors

be

held

liable

for

any

damages

arising

from

*

the

use

of

this

software

.

*

*

Permission

is

granted

to

anyone

to

use

this

software

for

any

purpose

,

*

including

commercial

applications

,

and

to

alter

it

and

redistribute

it

*

freely

,

subject

to

the

following

restrictions

:

*

*

1.

The

origin

of

this

software

must

not

be

misrepresented

;

you

must

not

*

claim

that

you

wrote

the

original

software

.

If

you

use

this

software

in

a

*

product

,

an

acknowledgment

in

the

product

documentation

would

be

*

appreciated

but

is

not

required

.

*

*

2.

Altered

source

versions

must

be

plainly

marked

as

such

,

and

must

not

be

*

misrepresented

as

being

the

original

software

.

*

*

3.

This

notice

may

not

be

removed

or

altered

from

any

source

distribution

.

*

*

Evan

"

cosmonaut

"

Hemsley

<

evan

@

moonside

.

games

>

*

*/

#

ifndef FAUDIOGMS_H

#

define FAUDIOGMS_H

#

include

<math.h>

#

include

<stdbool.h>

#

include

<stdint.h>

#

ifdef _WIN32

#

define FAUDIOGMSAPI __declspec(dllexport)

#

define FAUDIOGMSCALL __cdecl

#

else

#

define FAUDIOGMSAPI

#

define FAUDIOGMSCALL

#

endif

#

ifdef __cplusplus

extern

"

C

"

{

#

endif

/* __cplusplus */

FAUDIOGMSAPI

void

FAudioGMS_Init

(

)

;

FAUDIOGMSAPI

void

FAudioGMS_Destroy

(

)

;

#

ifdef __cplusplus

}

#

endif

/* __cplusplus */

#

endif

/* FAUDIOGMS_H */
@ -0,0 +1,30 @@

Microsoft Visual Studio Solution File, Format Version 12.00

# Visual Studio 15

VisualStudioVersion = 15.0.28307.645

MinimumVisualStudioVersion = 10.0.40219.1

Project("{8BC9CEB8-8B4A-11D0-8D11-00A0C91BC942}") = "FAudioGMS", "FAudioGMS.vcxproj", "{6DB15344-E000-45CB-A48A-1D72F7D6E945}"

EndProject

Global

GlobalSection(SolutionConfigurationPlatforms) = preSolution

Debug|x64 = Debug|x64

MinSizeRel|x64 = MinSizeRel|x64

Release|x64 = Release|x64

RelWithDebInfo|x64 = RelWithDebInfo|x64

EndGlobalSection

GlobalSection(ProjectConfigurationPlatforms) = postSolution

{6DB15344-E000-45CB-A48A-1D72F7D6E945}.Debug|x64.ActiveCfg = Debug|x64

{6DB15344-E000-45CB-A48A-1D72F7D6E945}.Debug|x64.Build.0 = Debug|x64

{6DB15344-E000-45CB-A48A-1D72F7D6E945}.MinSizeRel|x64.ActiveCfg = Release|x64

{6DB15344-E000-45CB-A48A-1D72F7D6E945}.MinSizeRel|x64.Build.0 = Release|x64

{6DB15344-E000-45CB-A48A-1D72F7D6E945}.Release|x64.ActiveCfg = Release|x64

{6DB15344-E000-45CB-A48A-1D72F7D6E945}.Release|x64.Build.0 = Release|x64

{6DB15344-E000-45CB-A48A-1D72F7D6E945}.RelWithDebInfo|x64.ActiveCfg = Release|x64

{6DB15344-E000-45CB-A48A-1D72F7D6E945}.RelWithDebInfo|x64.Build.0 = Release|x64

EndGlobalSection

GlobalSection(SolutionProperties) = preSolution

HideSolutionNode = FALSE

EndGlobalSection

GlobalSection(ExtensibilityGlobals) = postSolution

SolutionGuid = {7B2DB465-0A55-3811-9EF4-A520B47653D2}

EndGlobalSection

EndGlobal
@ -0,0 +1,97 @@

<?xml version="1.0" encoding="utf-8"?>

<Project

DefaultTargets=

"Build"

ToolsVersion=

"15.0"

xmlns=

"http://schemas.microsoft.com/developer/msbuild/2003"

>

<ItemGroup

Label=

"ProjectConfigurations"

>

<ProjectConfiguration

Include=

"Debug|Win32"

>

<Configuration

>

Debug

</Configuration>

<Platform

>

Win32

</Platform>

</ProjectConfiguration>

<ProjectConfiguration

Include=

"Release|Win32"

>

<Configuration

>

Release

</Configuration>

<Platform

>

Win32

</Platform>

</ProjectConfiguration>

<ProjectConfiguration

Include=

"Debug|x64"

>

<Configuration

>

Debug

</Configuration>

<Platform

>

x64

</Platform>

</ProjectConfiguration>

<ProjectConfiguration

Include=

"Release|x64"

>

<Configuration

>

Release

</Configuration>

<Platform

>

x64

</Platform>

</ProjectConfiguration>

</ItemGroup>

<PropertyGroup

Label=

"Globals"

>

<ProjectGuid

>

{4F20502A-F926-4D12-872D-64AC2E065078}

</ProjectGuid>

<RootNamespace

>

FAudioGMS

</RootNamespace>

<WindowsTargetPlatformVersion

>

10.0

</WindowsTargetPlatformVersion>

</PropertyGroup>

<Import

Project=

"$(VCTargetsPath)\Microsoft.Cpp.Default.props"

/>

<PropertyGroup

Condition=

"'$(Configuration)'=='Debug'"

Label=

"Configuration"

>

<ConfigurationType

>

DynamicLibrary

</ConfigurationType>

<UseDebugLibraries

>

true

</UseDebugLibraries>

<CharacterSet

>

MultiByte

</CharacterSet>

</PropertyGroup>

<PropertyGroup

Condition=

"'$(Configuration)'=='Release'"

Label=

"Configuration"

>

<ConfigurationType

>

DynamicLibrary

</ConfigurationType>

<UseDebugLibraries

>

false

</UseDebugLibraries>

<WholeProgramOptimization

>

true

</WholeProgramOptimization>

<CharacterSet

>

MultiByte

</CharacterSet>

</PropertyGroup>

<PropertyGroup

Label=

"Configuration"

Condition=

"'$(Configuration)|$(Platform)'=='Debug|Win32'"

>

<PlatformToolset

>

v142

</PlatformToolset>

</PropertyGroup>

<PropertyGroup

Label=

"Configuration"

Condition=

"'$(Configuration)|$(Platform)'=='Debug|x64'"

>

<PlatformToolset

>

ClangCL

</PlatformToolset>

</PropertyGroup>

<PropertyGroup

Label=

"Configuration"

Condition=

"'$(Configuration)|$(Platform)'=='Release|Win32'"

>

<PlatformToolset

>

v142

</PlatformToolset>

</PropertyGroup>

<PropertyGroup

Label=

"Configuration"

Condition=

"'$(Configuration)|$(Platform)'=='Release|x64'"

>

<PlatformToolset

>

ClangCL

</PlatformToolset>

</PropertyGroup>

<Import

Project=

"$(VCTargetsPath)\Microsoft.Cpp.props"

/>

<ImportGroup

Label=

"ExtensionSettings"

>

</ImportGroup>

<ImportGroup

Label=

"PropertySheets"

>

<Import

Project=

"$(UserRootDir)\Microsoft.Cpp.$(Platform).user.props"

Condition=

"exists('$(UserRootDir)\Microsoft.Cpp.$(Platform).user.props')"

Label=

"LocalAppDataPlatform"

/>

</ImportGroup>

<PropertyGroup

Label=

"UserMacros"

/>

<PropertyGroup

Condition=

"'$(Configuration)|$(Platform)'=='Debug|x64'"

>

<RunCodeAnalysis

>

true

</RunCodeAnalysis>

<EnableClangTidyCodeAnalysis

>

true

</EnableClangTidyCodeAnalysis>

</PropertyGroup>

<PropertyGroup

Label=

"Vcpkg"

>

<VcpkgEnabled

>

false

</VcpkgEnabled>

<VcpkgManifestInstall

>

false

</VcpkgManifestInstall>

<VcpkgAutoLink

>

false

</VcpkgAutoLink>

</PropertyGroup>

<ItemDefinitionGroup

Condition=

"'$(Configuration)'=='Debug'"

>

<ClCompile

>

<WarningLevel

>

Level3

</WarningLevel>

<Optimization

>

Disabled

</Optimization>

<LanguageStandard_C

Condition=

"'$(Configuration)|$(Platform)'=='Debug|x64'"

>

Default

</LanguageStandard_C>

</ClCompile>

<Link

>

<GenerateDebugInformation

>

DebugFull

</GenerateDebugInformation>

</Link>

</ItemDefinitionGroup>

<ItemDefinitionGroup

Condition=

"'$(Configuration)'=='Release'"

>

<ClCompile

>

<WarningLevel

>

Level3

</WarningLevel>

<Optimization

>

MaxSpeed

</Optimization>

<FunctionLevelLinking

>

true

</FunctionLevelLinking>

<IntrinsicFunctions

>

true

</IntrinsicFunctions>

</ClCompile>

<Link

>

<GenerateDebugInformation

>

true

</GenerateDebugInformation>

<OptimizeReferences

>

true

</OptimizeReferences>

</Link>

</ItemDefinitionGroup>

<ItemGroup

>

<ClCompile

Include=

"..\src\FAudioGMS.c"

/>

</ItemGroup>

<ItemGroup

>

<ClInclude

Include=

"..\src\FAudioGMS.h"

/>

</ItemGroup>

<Import

Project=

"$(VCTargetsPath)\Microsoft.Cpp.targets"

/>

<ImportGroup

Label=

"ExtensionTargets"

>

</ImportGroup>

</Project>